Them bones, them bones ...
Year 4 were inspired by the workshop visit re the Vikings (11/1/17) and sketched with
charcoal the archaeological pictures of the bones found.
Autumn Colours
On Wednesday 2nd November 2016, we painted some pictures of this year's Autumn leaves. We learnt that in America there is a place called New England and their 'Fall' is our Autumn. We got to paint lots of leaves and discovered that leaves that are green all year are called evergreens. These are leaves such as holly and ivy.
Written by Evie (Birches).
Year Three have designed and created their very own vegetable soup.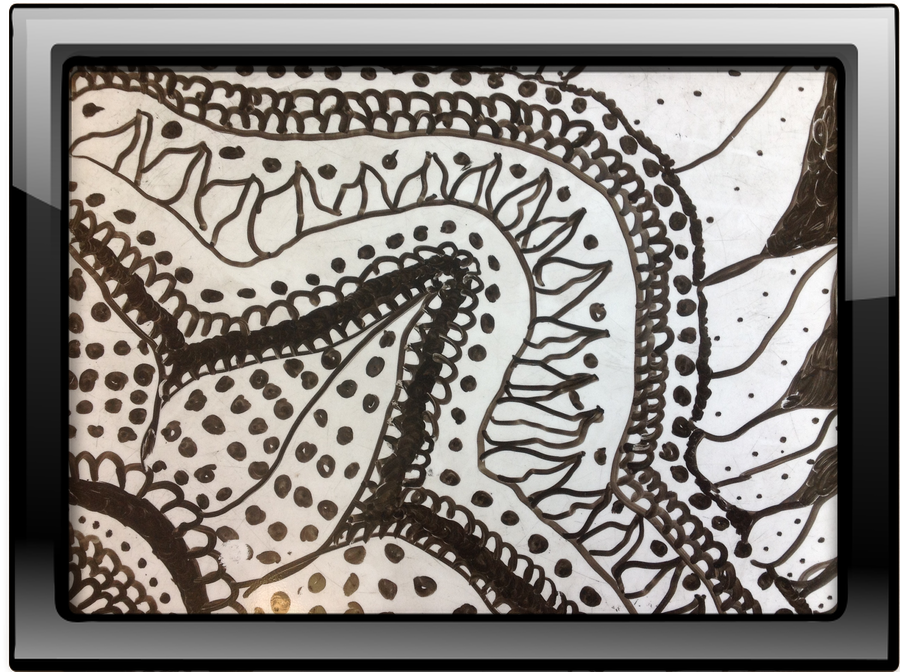 Created by Deenah (Sycamores) during wet play,
using a white board and a marker pen.
Year Three have transformed into carpenters this week. They have been busy designing and creating photo frames out of wood!
In Year Four, the children cooked with pasta and vegetables.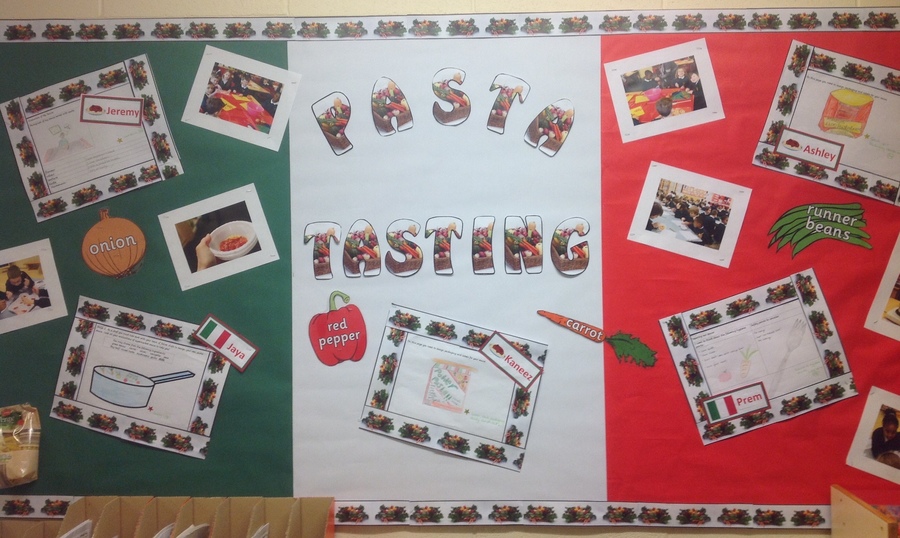 As part of their topic on the Ancient Egyptians, Year 6 designed and made their own Egyptian jewellery using clay.
Oaks created their own version of Leonardo Da Vinci's famous painting, the Mona Lisa. They all had a section to work on using different techniques and equipment.
It was a lot of fun to do!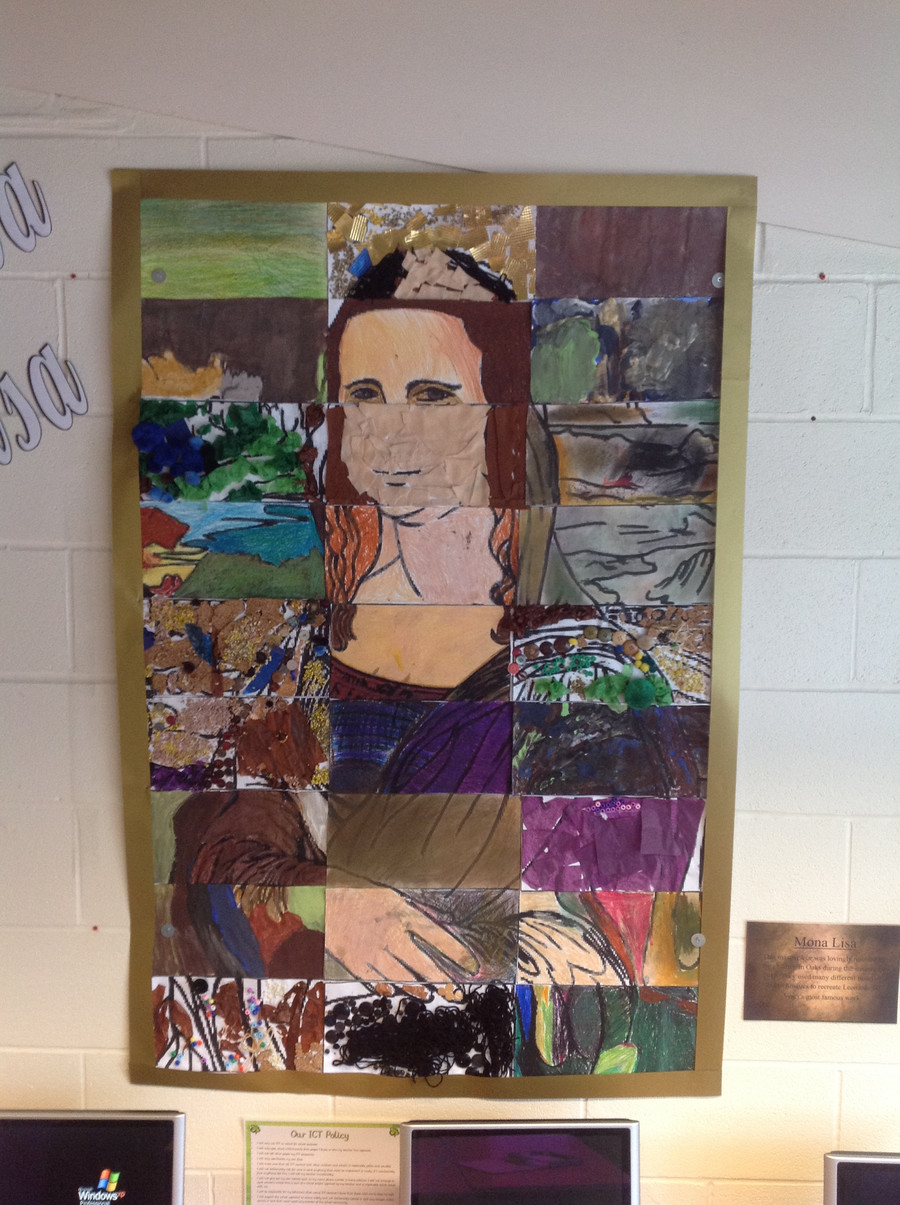 We have been looking at various artists in each of our year groups.
We studied their different styles and techniques very carefully and created our own masterpieces.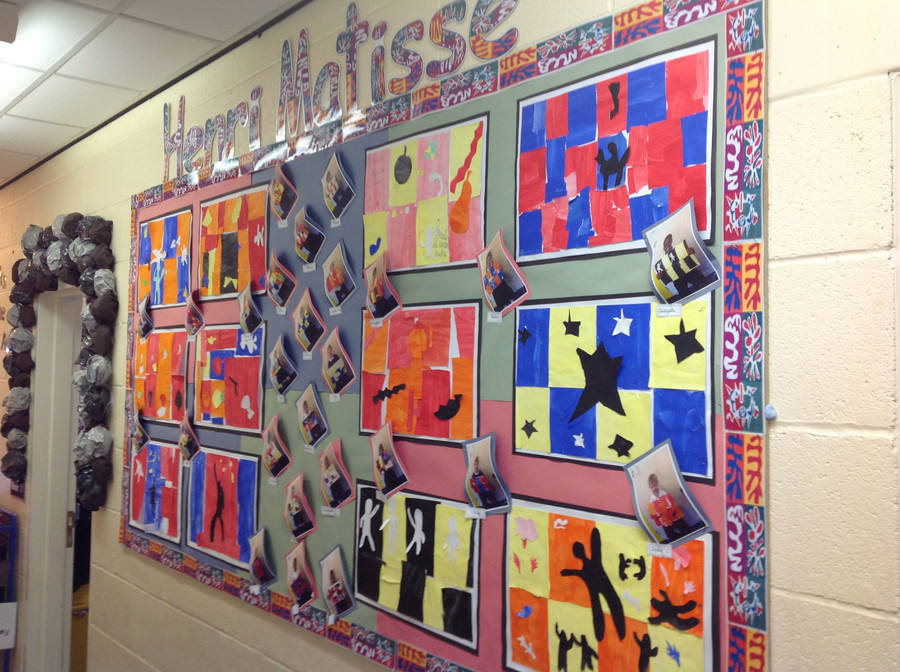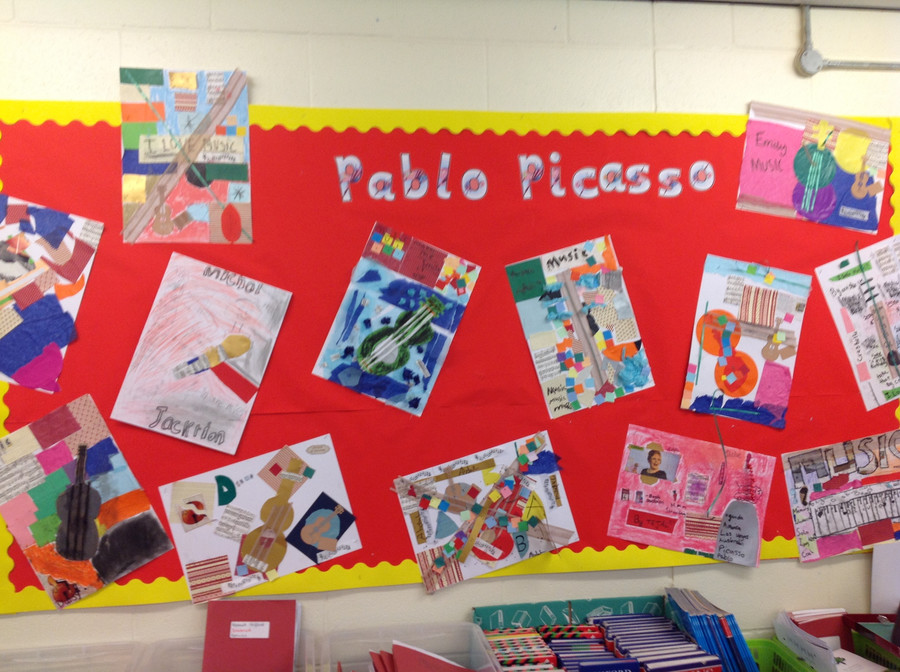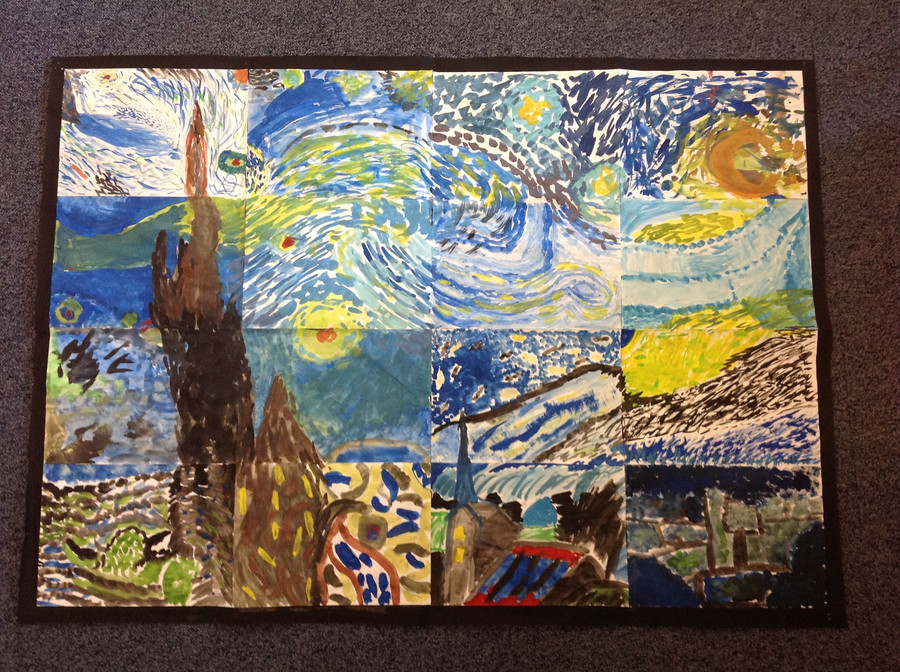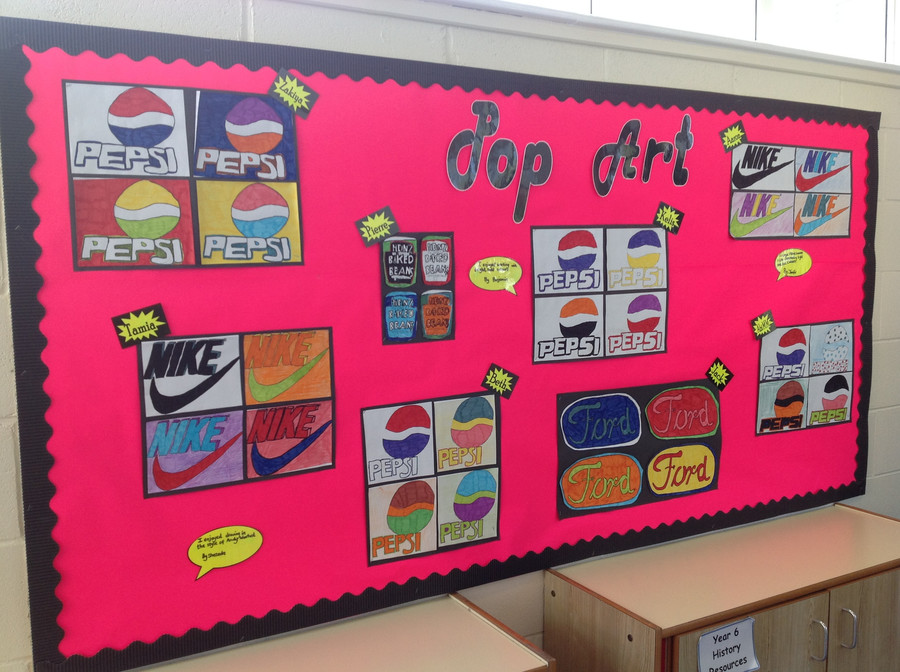 Year Six- Tropical Fruit Salad