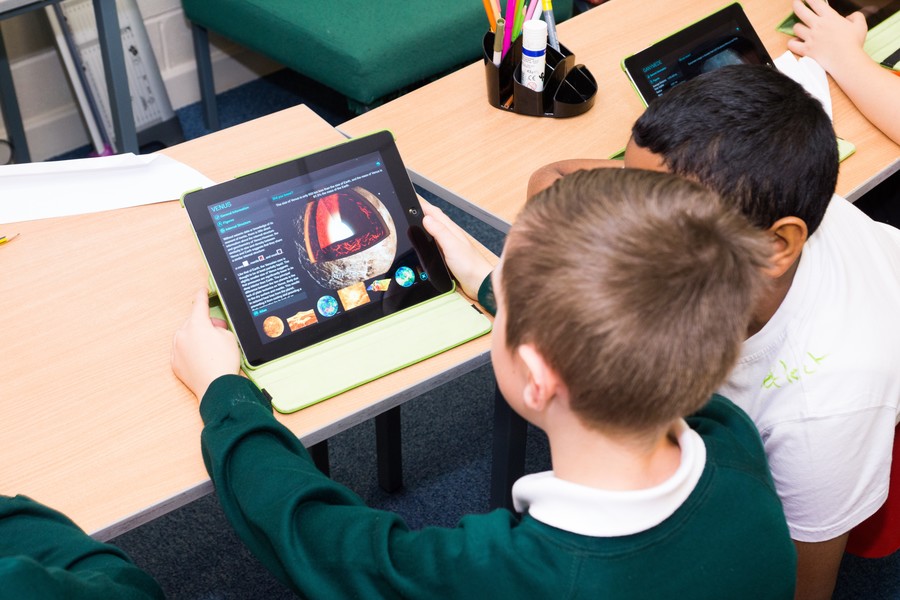 At Beeches Junior School, we integrate computing creatively across the curriculum. We use a progressive approach to developing children's computing knowledge and understanding. We provide opportunities for them to use technology in a variety of contexts.
The Computing Curriculum:
We are continuously developing the computing curriculum to meet the needs of the children and modern requirements. The current curriculum (since 2014) has required a fair coverage of the following areas: Computer Science, Digital Literacy, Information technology and E-Safety.
Computer Science
The main body of computer science is Coding. Accessing code provides an essential opportunity for children to learn a language that will develop their understanding of rules and protocols, working towards -and achieving- an end product or output. One of the UK's largest exports is gaming. At Beeches, we are learning how to code using the online resource, Scratch. Children have their own logins and are able to create programs to fulfil a range of different purposes. All games and electronic technology require coding to make them work suggesting the vocational significance of coding's place in the curriculum.
Please read our Computing Policy to find out more information about our computing curriculum.
Maths Intervention.
Children in Year Four are engaged in maths. Using the iPads, the children revised fractions and their times tables. The apps used are: Pizza 1, Squeebles and Times Table.