On Friday 2nd December, Year Five had a Greek Day.
Jack from Pines: "We did food tasting and dressed up in Greek costumes. I really enjoyed the day!"
Lee in Sycamores: " I loved doing a cat walk showing off my costume. We also tried some greek food. It was an exciting day!"
Year Four are learning about Anglo-Saxons
Hennessey (Birches) stated, " I really enjoyed the lesson today. It was fun and different and I learnt so much about the gods and goddesses."
Year Four are learning about Invaders and Settlers.
Working wall on Birmingham in Sycamores.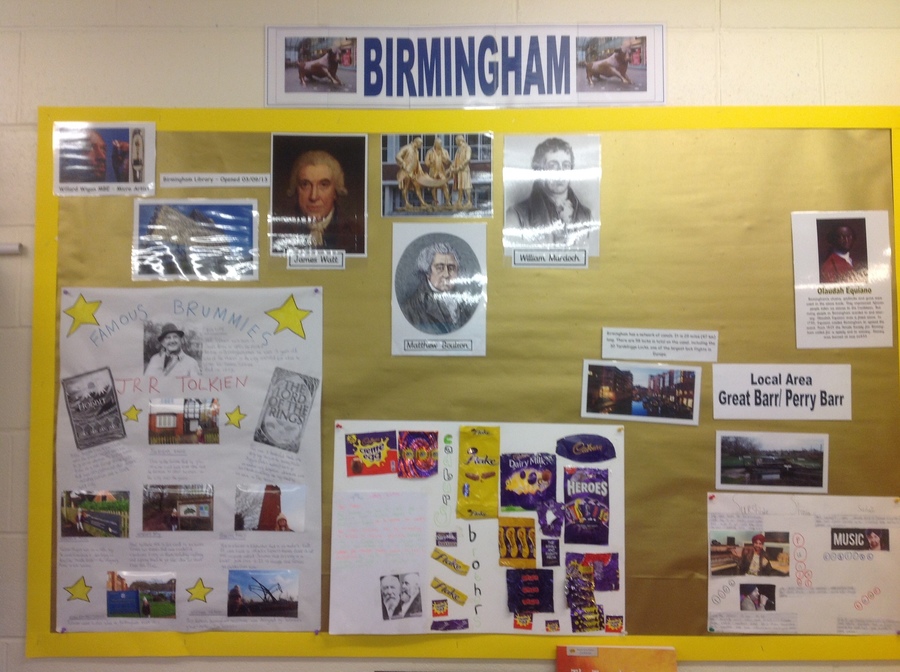 As part of their topic on the Ancient Egyptians, Year Six designed and made their own Egyptian jewellery using clay.
Year 6 children and staff received a special visit from famous time traveller, Professor McGinty. He took them back 4,500 years to Ancient Egyptian times with his wonderful, informative and hilarious workshop. We all thoroughly enjoyed this experience and the children have been able to further their historical knowledge and understanding of Ancient Egyptian life.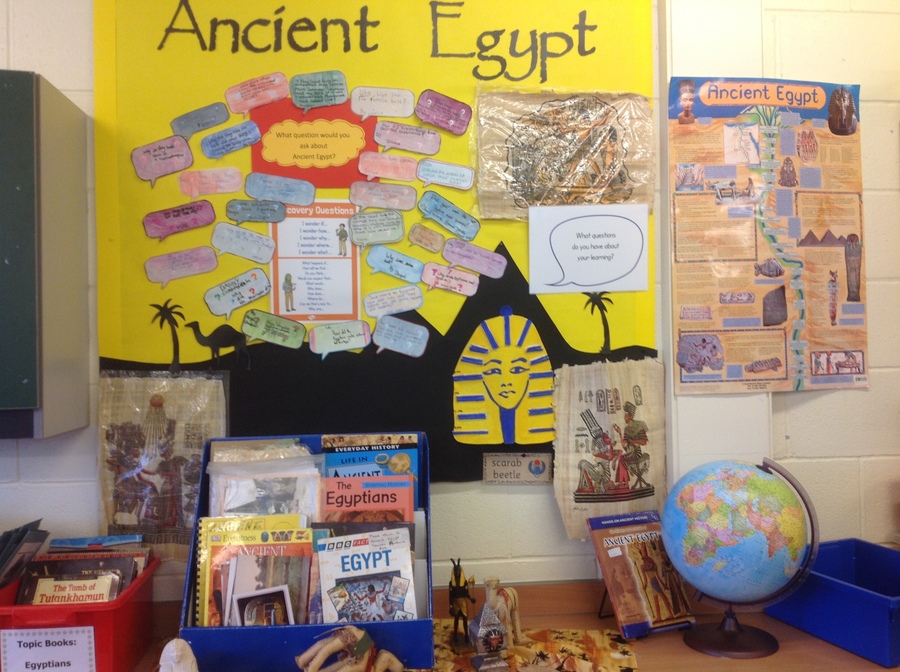 This Autumn the pupils in Sycamores learnt about Ancient Greece.
Here they are designing their own Greek sandals.