On Friday 2nd December, Year Five had a Greek Day.
Jack from Pines: "We did food tasting and dressed up in Greek costumes. I really enjoyed the day!"
Lee in Sycamores: " I loved doing a cat walk showing off my costume. We also tried some greek food. It was an exciting day!"
Year Four are learning about Anglo-Saxons
Hennessey (Birches) stated, " I really enjoyed the lesson today. It was fun and different and I learnt so much about the gods and goddesses."
Year Four looked at rivers.
Sycamores take a walk around the local area.
On Monday 4th July we went on an amazing local walk. The purpose of the walk was to see how the land was used. We saw lots of great things, such as old buildings, churches, shops, homes etc. We had a lot of fun and I hope we do something like that again.
Written by Sarah.
Year 5 are looking at Ordnance survey maps of Birmingham.
They are learning about the various symbols and what they mean.
Kristian said, "I learnt that maps show you where places and buildings are."
Omario said, "Today we are learning about survey maps. I looked up my road and found my school."
Libby said, "Today was so much fun. I learnt so much."
Birmingham
The children in Year Five were asked as part of their homework to make or draw one of Birmingham's landmarks. Cedars excelled at this task.
The work produced is excellent.
Can you guess what some of the models are?
Year Three are learning about the Stone Age.
This is the working wall in Elms.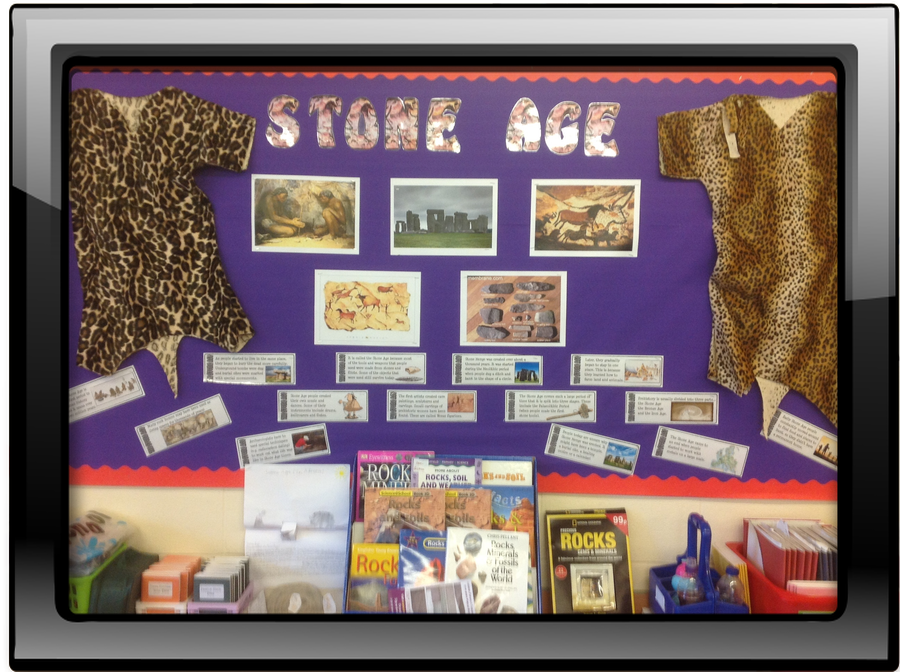 Year Four are learning about Invaders and Settlers.
Working wall on the rainforest in Willows.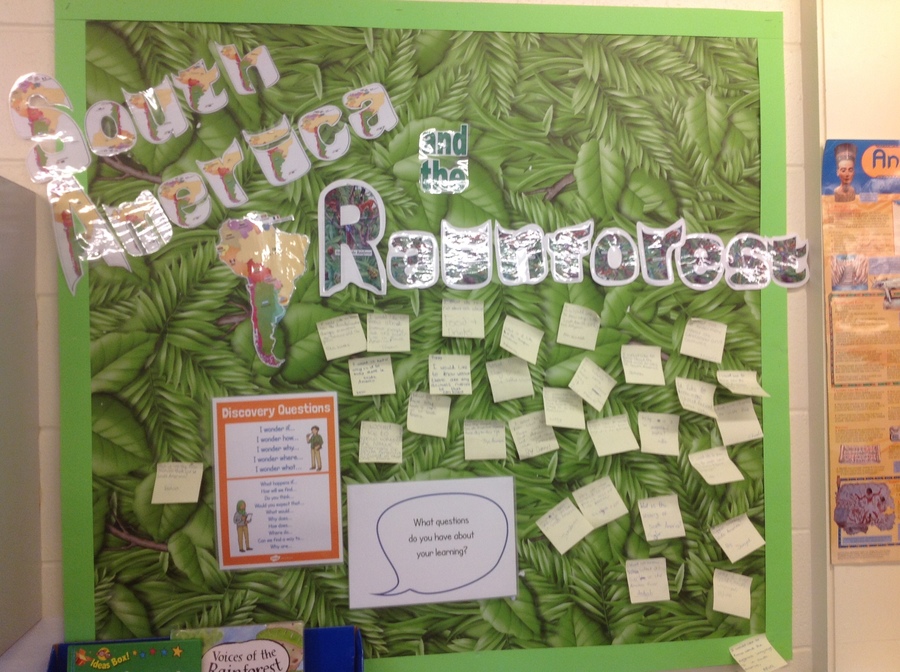 Working wall on Birmingham in Sycamores.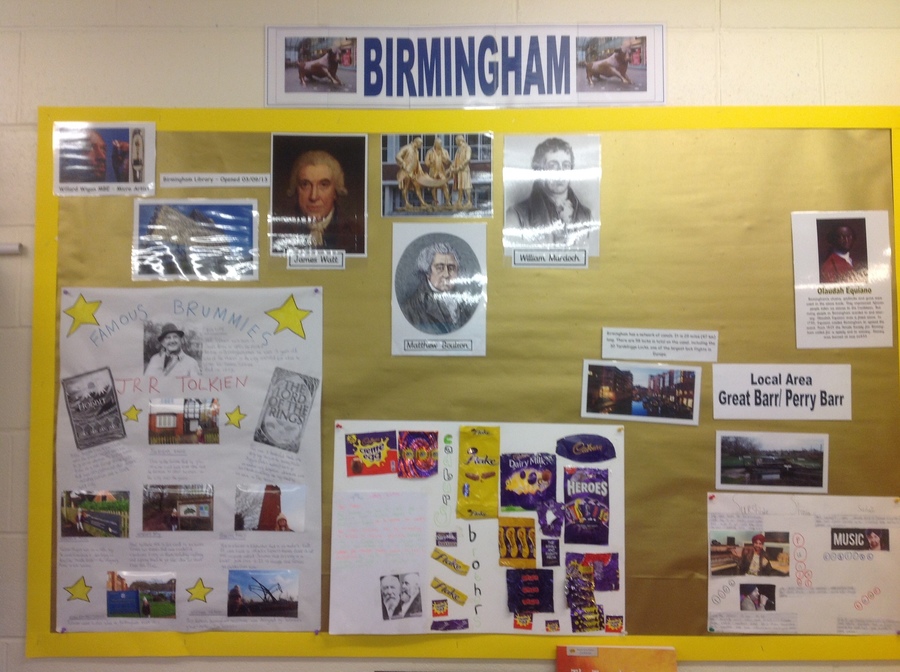 As part of their topic on the Ancient Egyptians, Year Six designed and made their own Egyptian jewellery using clay.
Year 6 children and staff received a special visit from famous time traveller, Professor McGinty. He took them back 4,500 years to Ancient Egyptian times with his wonderful, informative and hilarious workshop. We all thoroughly enjoyed this experience and the children have been able to further their historical knowledge and understanding of Ancient Egyptian life.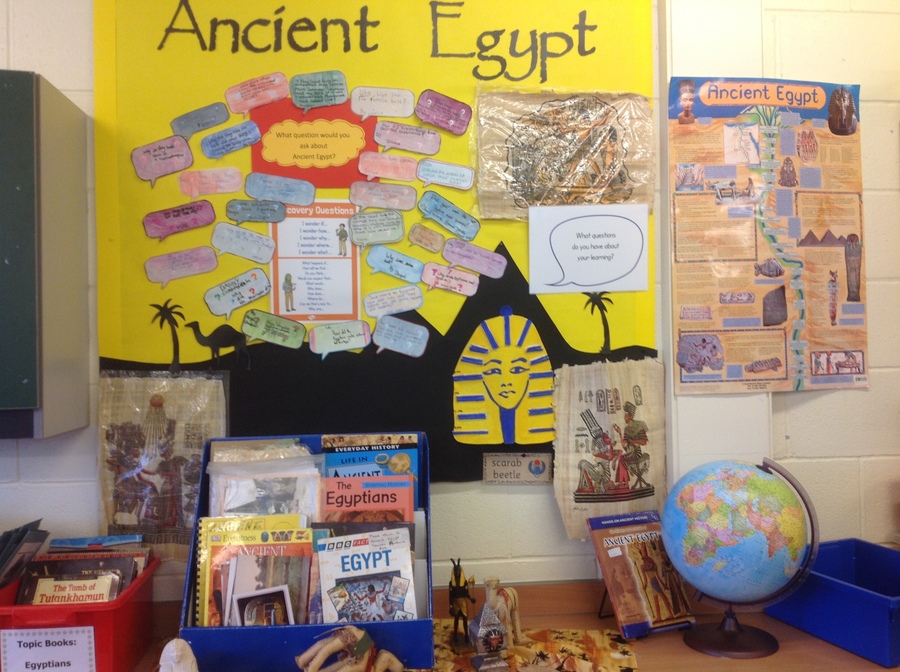 Working wall in Willows on Ancient Egypt.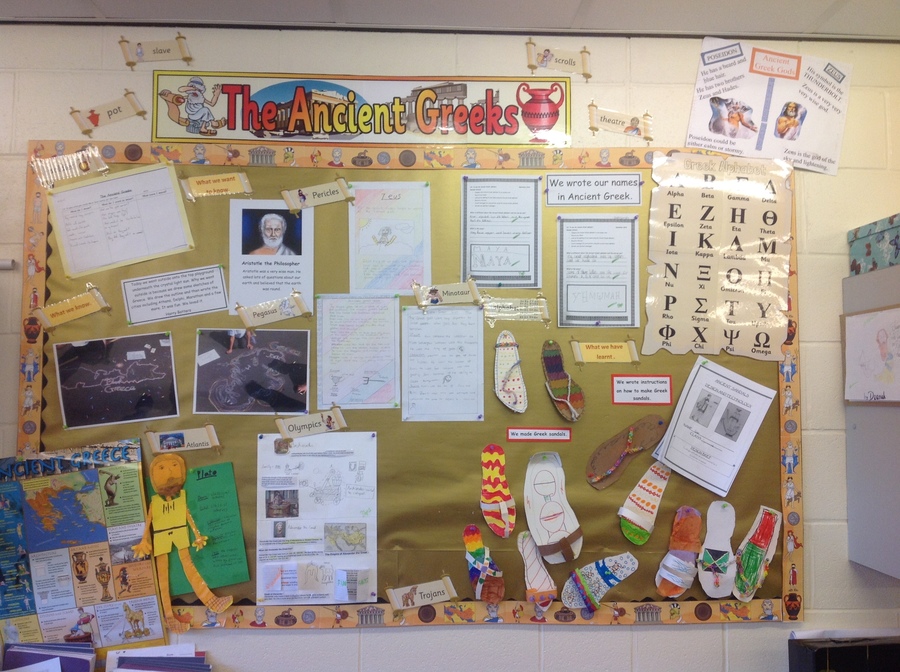 Working wall in Sycamores on Ancient Greece.
This Autumn the pupils in Sycamores learnt about Ancient Greece.
Here they are designing their own Greek sandals.