Personal, Social and Health Education (P.S.H.E.)
Emphasis is placed upon the children's attitudes towards themselves, other children and the adults with whom they are in contact. At Beeches, we promote the caring values that will enable the children to grow into responsible adults.
If staff become aware of, or have need to become involved in, situations where a child may be at risk of hurting themselves or others, or if the behaviour of a child seriously disrupts good order in the school or causes damage to property, staff may need to take steps to intervene physically. In such circumstances staff will follow the school's policy for dealing with such situations.
Anti-Bullying Week - Power for Good (14-18/11/16)
This week, the pupils have been learning about bullying by taking part in workshops and lessons during PSHE. In addition, the pupils have had the chance to enter the 'Power for Good' competition. Many wonderful pieces of work were entered and, from this, two pupils were chosen as overall winners from each year group.
WELL DONE to Lauren (Y6), Daisy (Y6),Hayden (Y5), Henry (Y5), Aaron(Y5), Jayden (Y5),Tyrese (Y4), Ayanna (Y4), Johnson (Y3), and Sanne (Y3) who all earned a special prize.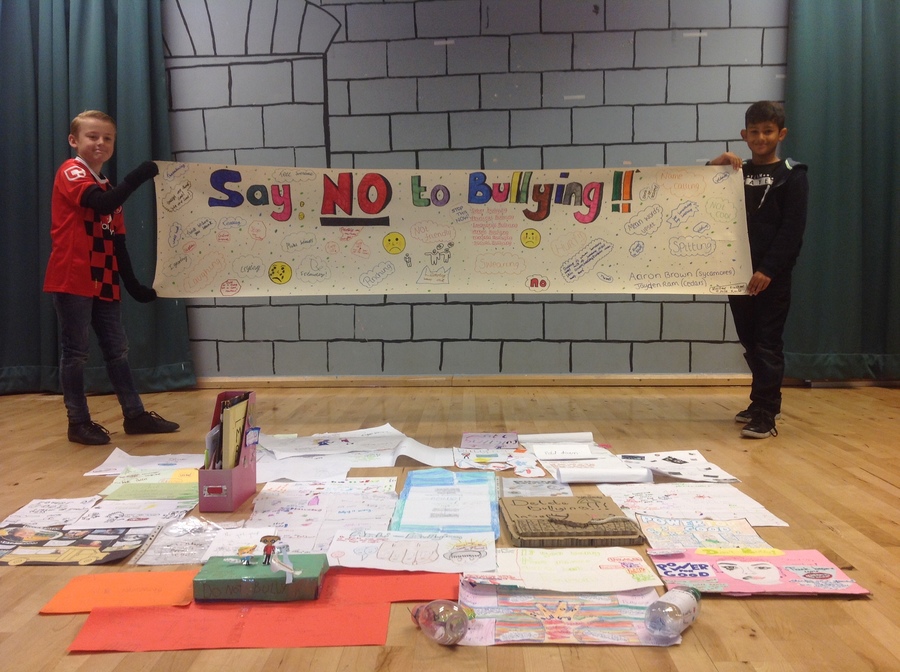 Birches and Spruces made poppies and wreaths to remember the fallen.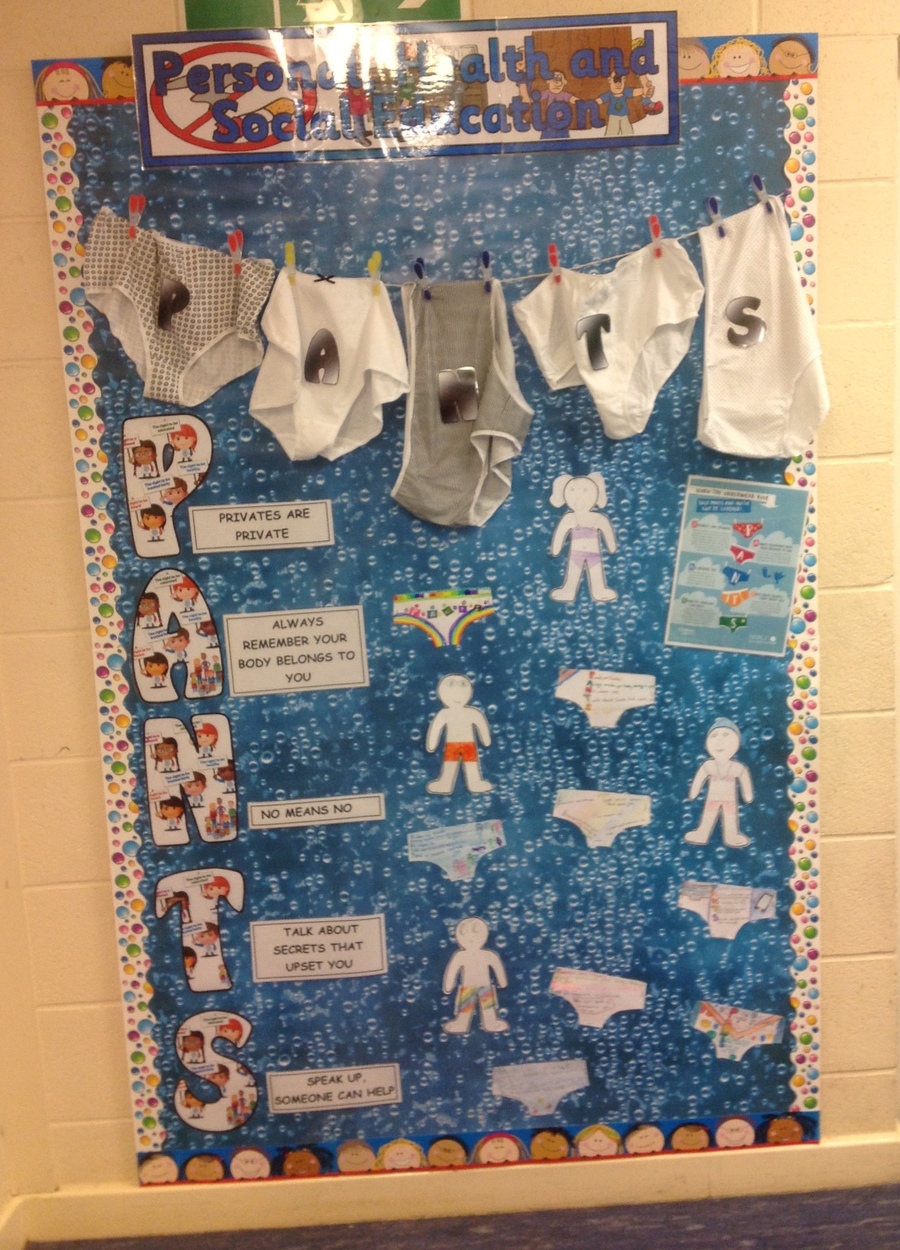 The risks and effects of drugs
Matthew (Y5) stated, " We learnt about the risks and effects of
drugs and how they can kill you."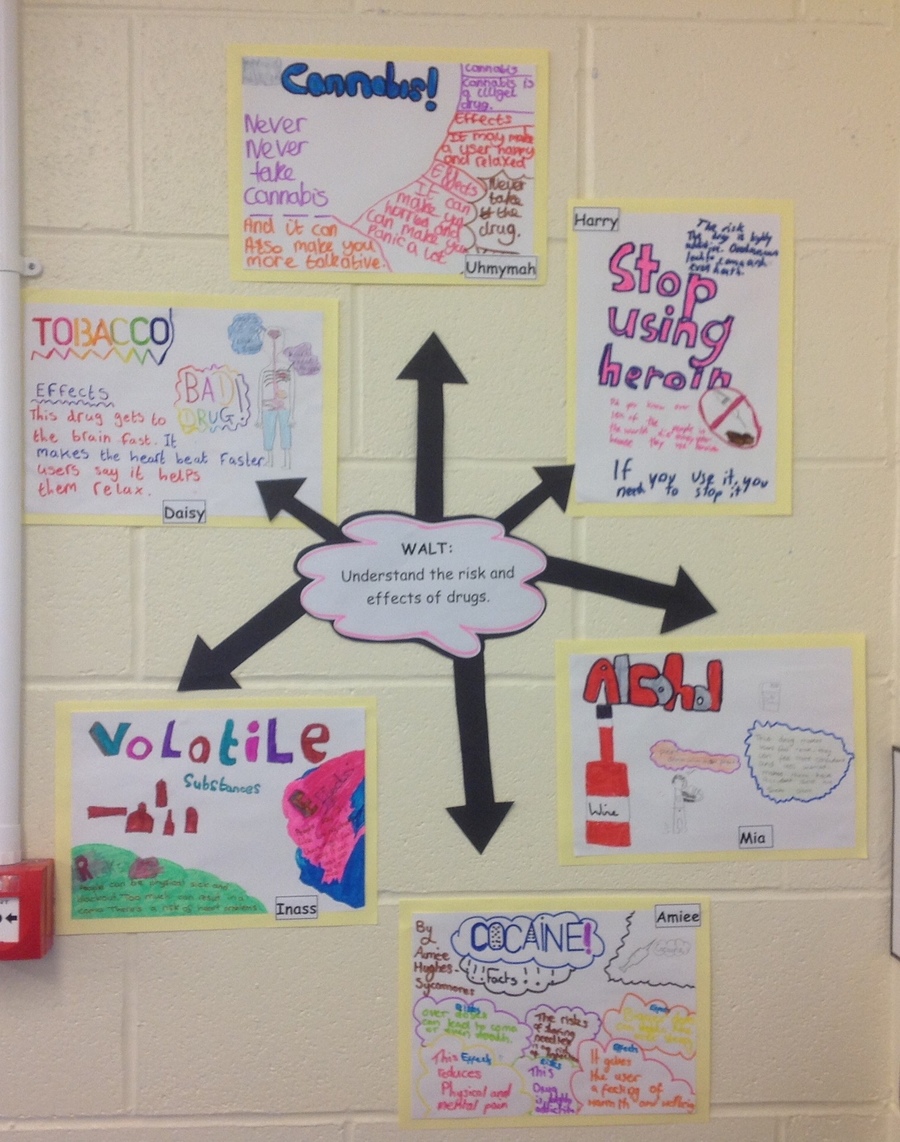 Anti-bullying week
To celebrate Anti-bullying Week, the whole school took part in lots of fun activities, which included workshops, creating fantastic artwork to showcase what they know about bullying. To end the week they took part in a fun day where the children dressed as staff and the staff dressed as pupils. To conclude the week, the children were able to soak the staff for twenty pence. All donations will go to the Anti-Bullying Alliance.
How diverse are we?
This is Sycamores.
We come from all over the world.